Slim, tone, and lift with no cuts, suction, pokes, or scars. In safe and simple 30 minute sessions using subzero shock treatments, Cryoskin 4.0® will literally shape your body, reduce cellulite, and fade away wrinkles. Cool temperatures widen the blood vessels, increasing oxygen and blood flow, helping you look younger and feel better. It's like the fountain the youth, served cold.
The treatment lasts for 20-40 minutes depending on the desired treatment area. The purpose of the treatment is to lower the temperature of the fat cells enough to reduce fat without harming surrounding tissue. The benefits are measurable fat loss and improved skin appearance.
CryoToning®
---
Improve skin appearance. With CryoToning® treatments, cold temperatures boost collagen production, which tightens loose skin, reduces the appearance of cellulite, and improves the skin's overall texture and appearance.
Treatment Areas:
Thighs
Abdomen/hips
Arms
Upper back
Chest/breasts
Neck/décolleté
Butt
CryoSlimming®
---
Reduce fat and lose inches. During CryoSlimming® treatments the skin is warmed then rapidly cooled. We recommend 3 – 6 sessions for best results. On average, people see 18.96% fat reduction in treated areas.
Treatment Areas:
Abdomen
Thighs
Hips
Arms
Upper back
Love handles
Double chin
CryoFacial®
---
Reduce fine lines and wrinkles. CryoFacial® treatments use cold temperatures to increase blood flow and oxygen, which boosts collagen production, reduces the appearance of wrinkles and pores and improves skin elasticity. A natural, non-invasive way to look younger and more radiant.
Treatment Areas:
Face
Neck
The Experience
---
STEP 1
Register and complete consultation and waiver with our front desk.
Choose a desired area and a technician who will set up the right treatment for your wellness needs.
Use our locker rooms to change into swimwear – robe and slippers provided.
STEP 2
In the Cryoskin treatment room, the technician will measure and wipe down the desired area before a gel is applied.
The Slimming or Toning session begins. The technician can talk you through the steps.
STEP 3
After the session, the technician will massage the area before wiping off and measuring again.
Results
---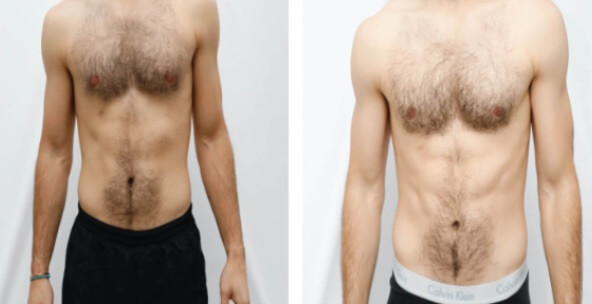 F.A.Q.
---
Questions? Give Us A Call
About Us
We are health and wellness
professionals dedicated to bringing
you the latest technologies to keep
you healthy, fit, and youthful. We
offer whole body cryotherapy and
red/infrared light therapy,
localized thermal shock treatments,
and air pressure massage recovery
systems.
In other words, we offer it
all. Rehab, recovery, relief, relax,
redevelop, re-everything.
Our Space
HELLO, WELCOME TO THE VIE CO.
611 N. Brand Blvd, Unit 102, Glendale, CA 91203